One week ago, I was planning this trip to Washington DC for the National Cherry Blossom festival and I was not disappointed! Before I drove down to DC on Friday, I stopped by the
Whole Bead Show
in New York City that I learned about from
Pretty Smart Ideas
. The show was held in a nice building called the Metropolitan Pavilion on 18th and 7th. As soon as I stepped in, I went crazy and lost my mind. It was my first time going to a bead show and I was totally unprepared. I wasn't planning on getting anything and I did not have a budget. But I ended up spending $100+ on gemstones and I got a lot of business cards. It was the wildest shopping experience I've ever had in New York. It was crazier than Black Friday sale and I am not kidding.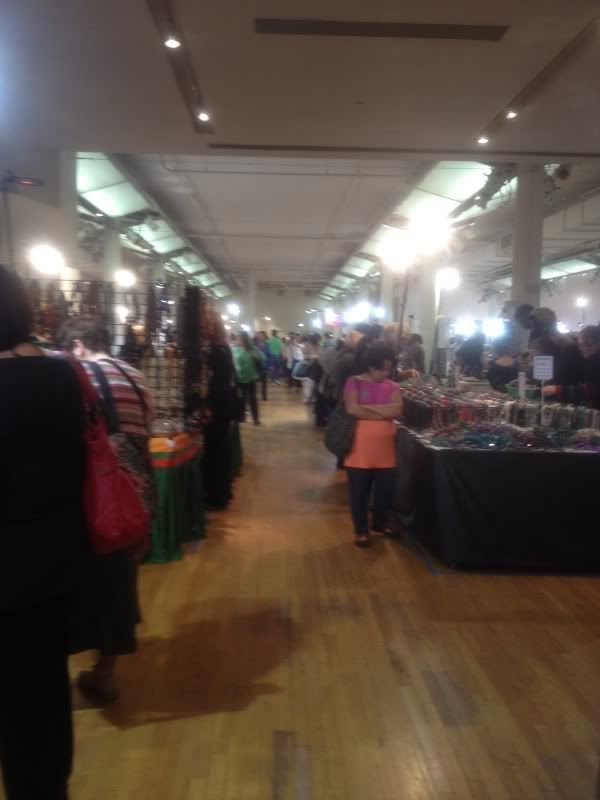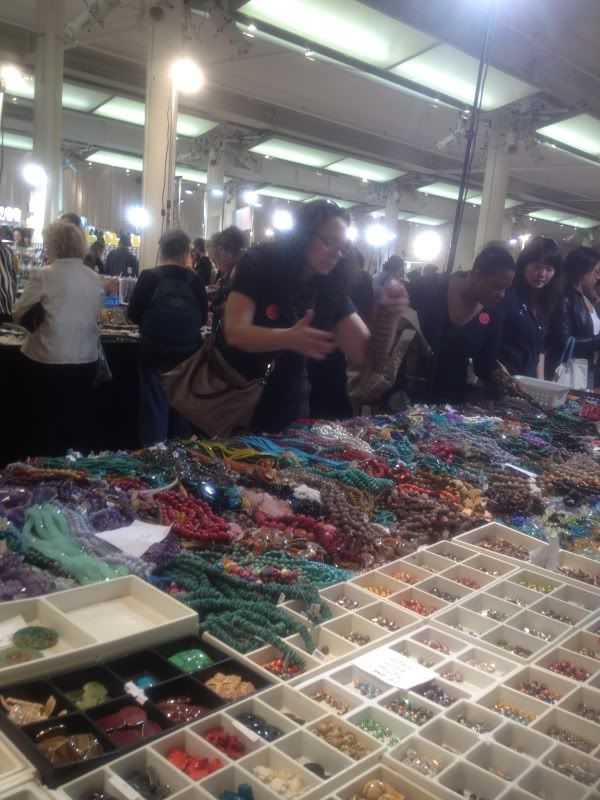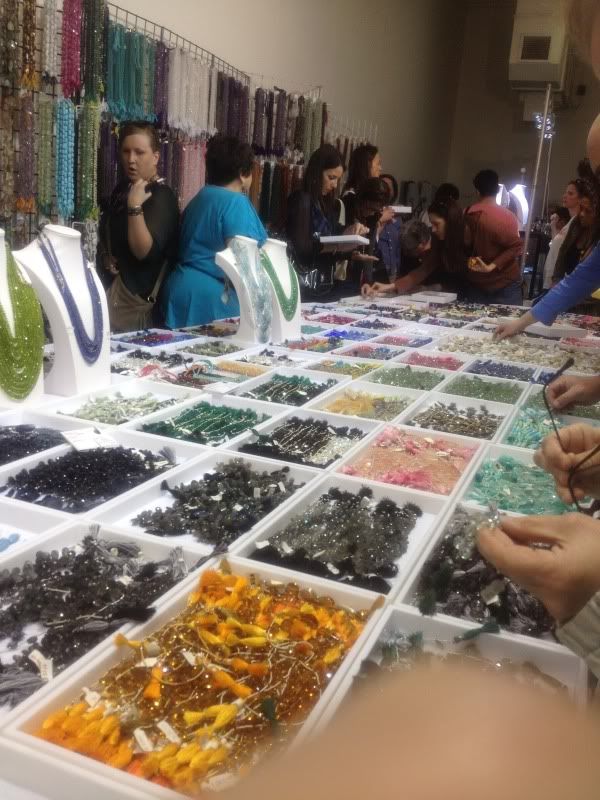 A quick glance at the room, you see a sea of boothes. Some selling gemstones, some selling plastic & vintage beads, some selling tribal findings etc. Most of the vendors were from New York City. Some were from upstate New York and some came from New Jersey. Since
my store
does mostly precious and semi-precious stones, I spent most of my time in the Indian gem booths. There were incredible deals - almost all the gemstone booths offered 40-60% off marked price. Just to give you an idea, a 16" strand of AA grade aquamarine 8mm heart briolette would normally cost around $120 and I was able to get it for $50. I could not believe my eyes and I certainly did not want to miss this amazing opportunity to stock up some gems. I visited about 6 tables and ended up getting some ruby, emerald (two of the most expensive precious stones next to diamond), aquamarine, rose quartz, white crystal quartz, solar quartz and some miscellaneous semi-precious stones.
I also checked out some Chinese vendors selling pearls and other normal beads. Prices were also good. I saw some $1, $3, $5 and $10 baskets of gorgeous beads and findings. If I needed them for my store, I'd have totally bought them.
Overall, it was such an amazing experience. Next year when the show comes to town, I'll go prepared and well equipped. If you haven't been to any of those shows before, I'd strongly encourage you to go at least once.